Sri Trang
Regular price
$9.30 SGD
Sale price
$8.80 SGD
Unit price
per
Sale
Sold out
Share
View full details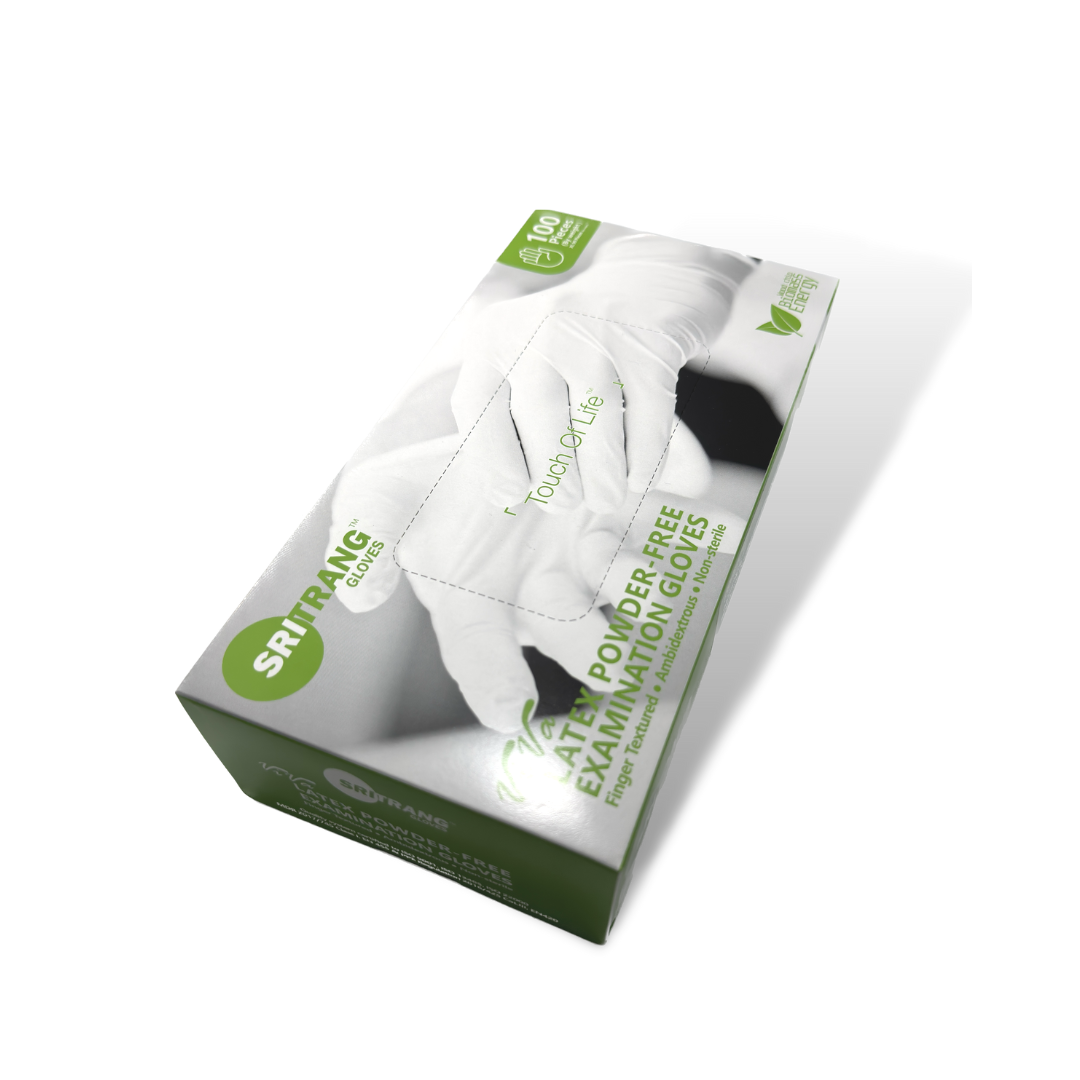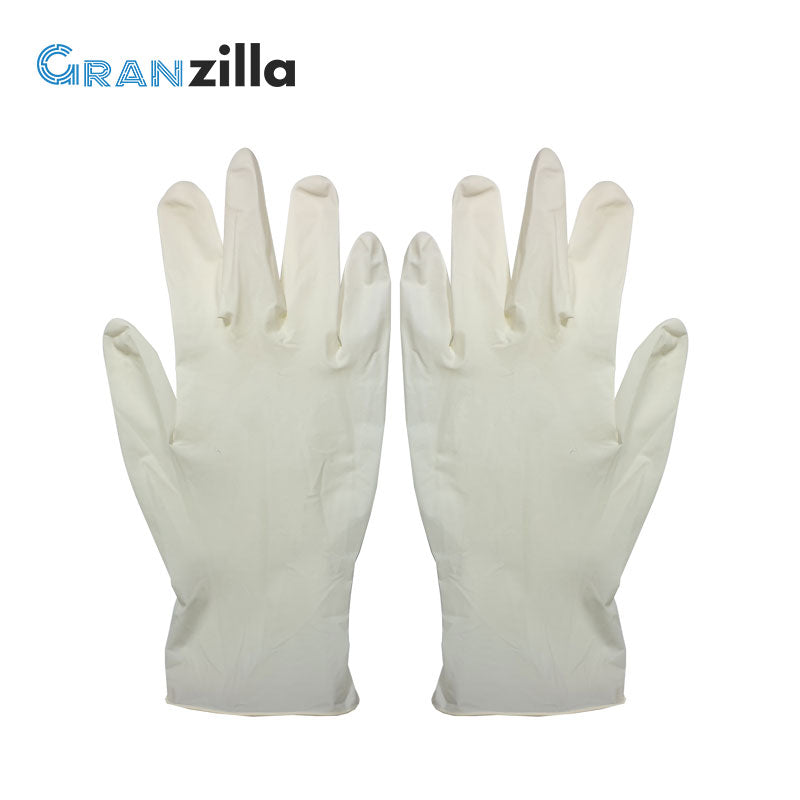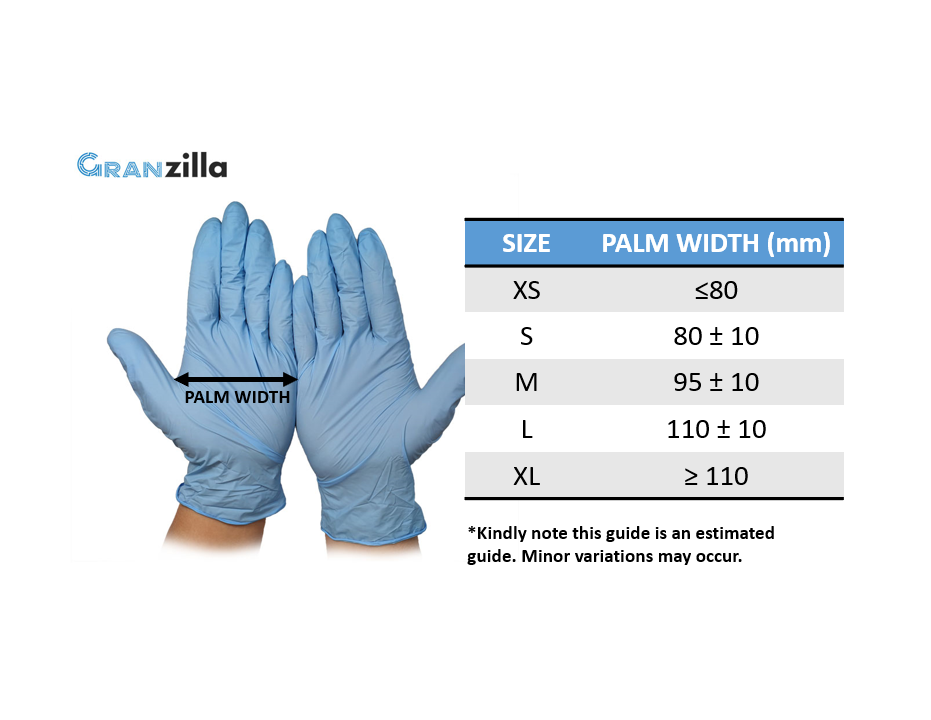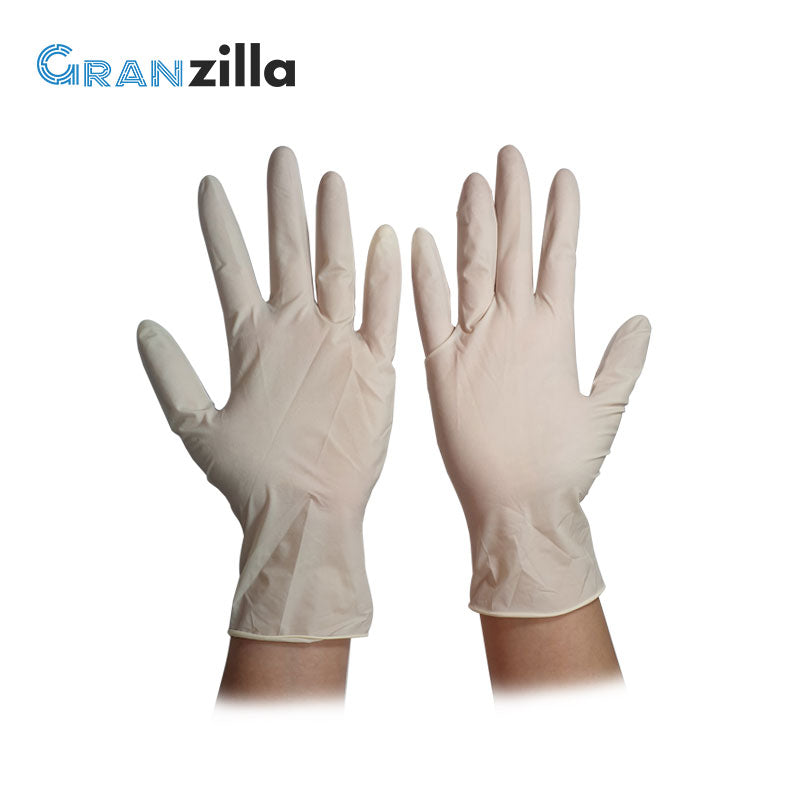 Strong Protection

Suitable for non-sterile medical applications. The latex gloves are capable of protecting users against contaminants, bodily fluid and potential environmental contaminants such as bacterias commonly present on surfaces or liquids.

Quality Standards

Sri Trang gloves are comfortable and easy to wear. The latex gloves are powder-free and odorless. Its makeup grants it great elasticity and flexibility, enabling it to fit around the users hand comfortably and with ease. The latex gloves are designed with  a textured surface located at the fingertips, making it easy to feel and grip an object. These gloves are durable even after a moderate period of usage. 

Glove Details
Product Specification

1. Shape: Ambidextrous (Can be used effectively on either hands)

2. Latex Material: Natural Rubber

3. Cuff: Rolled cuff

4. Surface: Texture at fingertips

5: Treatment: Powder Free

Available Sizes & Palm width (mm) according to EN 455-2 :

S (6-7) : 80+/-10

M (7-8) : 95 +/-10

L (8-9) : 110+/-10

XL (9-10) : ≥ 110

Kindly refer to the above image for a estimated visual reference.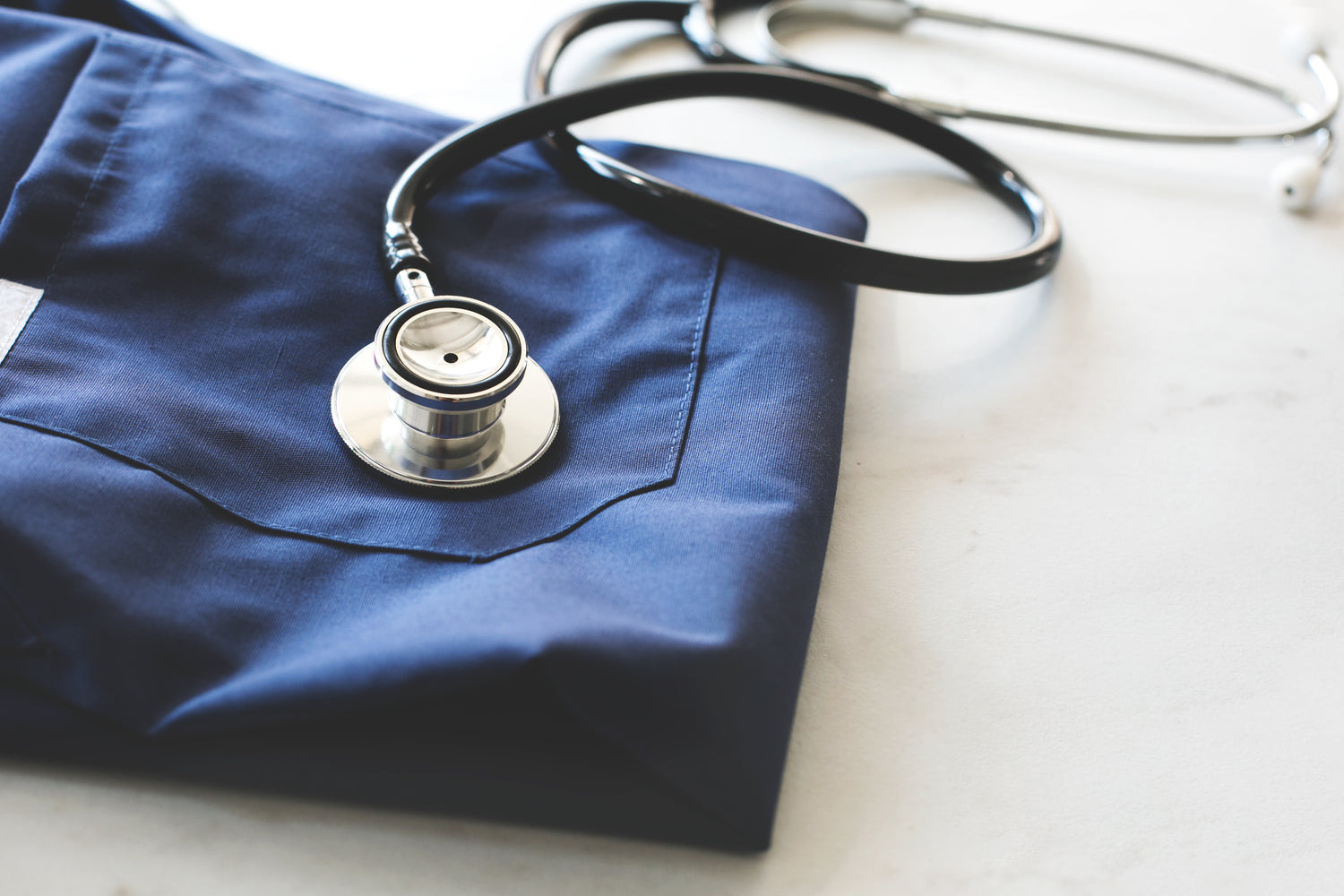 Quality Assurance
Medical Device Regulation (EU)2017/745 : Class I under Rule1 and Rule 5 according to Annex VIII (Subject to EU Declaration of Conformity to brand owner)

Personal Protective Equipment Regulation (EU) 2016/425 : Category I or Category III (Subject to EU Type-Examination Certificate)

Medical: EN 455 ; ASTM D6319

PPE: CAT I ; CAT III ; EN 420: EN 374 ; EN 16523-1

Conformity to food regulation : 1935/2004
Frequently Asked Questions (FAQ)
What's the shelf life of your gloves ?

Approximately 3 years (Date of expiration will be labelled on the box).
Recommended storage method ?

Keep the storage area cool, dry and dust free, avoid ventilation and storing it close to photocopy equipment. Copper-ions discolor the glove. Protect gloves against ultraviolet light sources, due to factors from sunlight and oxidizing agents. Storage areas above 30°C may lead to accelerated aging and should be avoided.
How many pieces of gloves are in each box ?

It comes at an average of 100 gloves per box.
Are you able to do bulk orders & offer special rebates ?

Yes we can. Kindly drop us an email with your name, contact, company (if applicable) and your required quantity. For references, each carton of gloves contains 10 boxes.