Granzilla Singapore
Regular price
$10.00 SGD
Sale price
$9.50 SGD
Unit price
per
Sale
Sold out
Share
Our team ensures that every piece of Granzilla™ face mask produced is sterile and safe to use. Our company sources quality materials required for production, fabricating them with the utmost care & precision.
View full details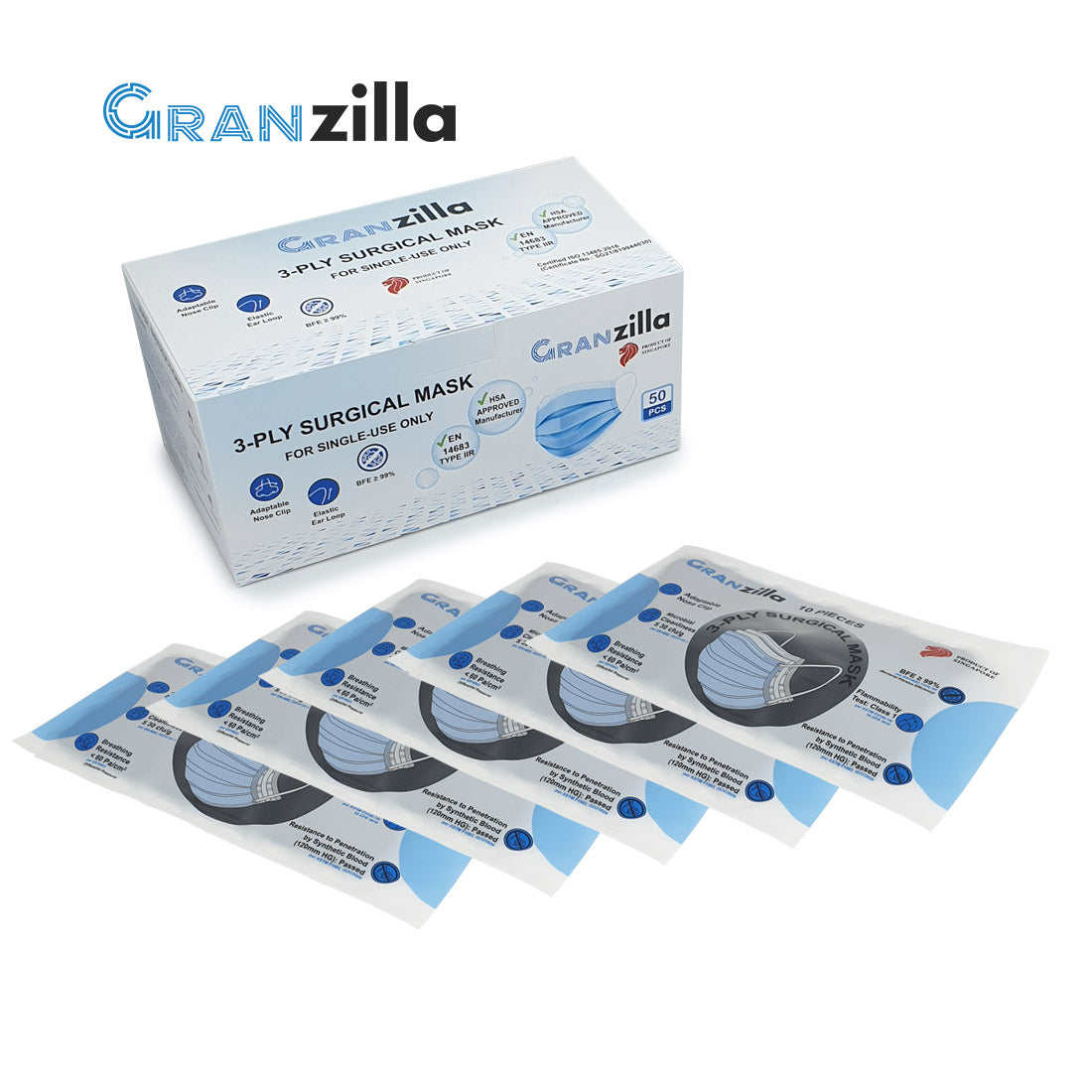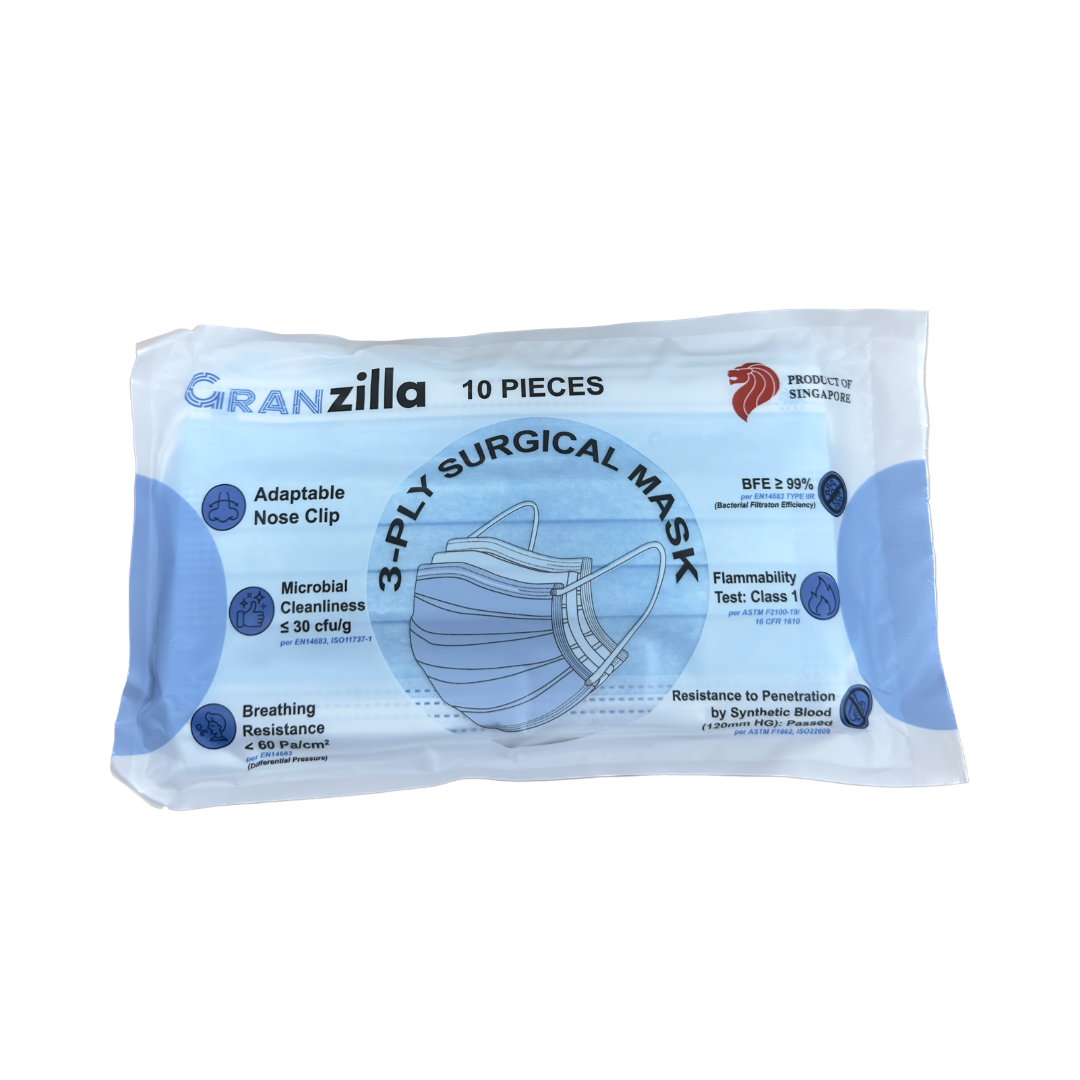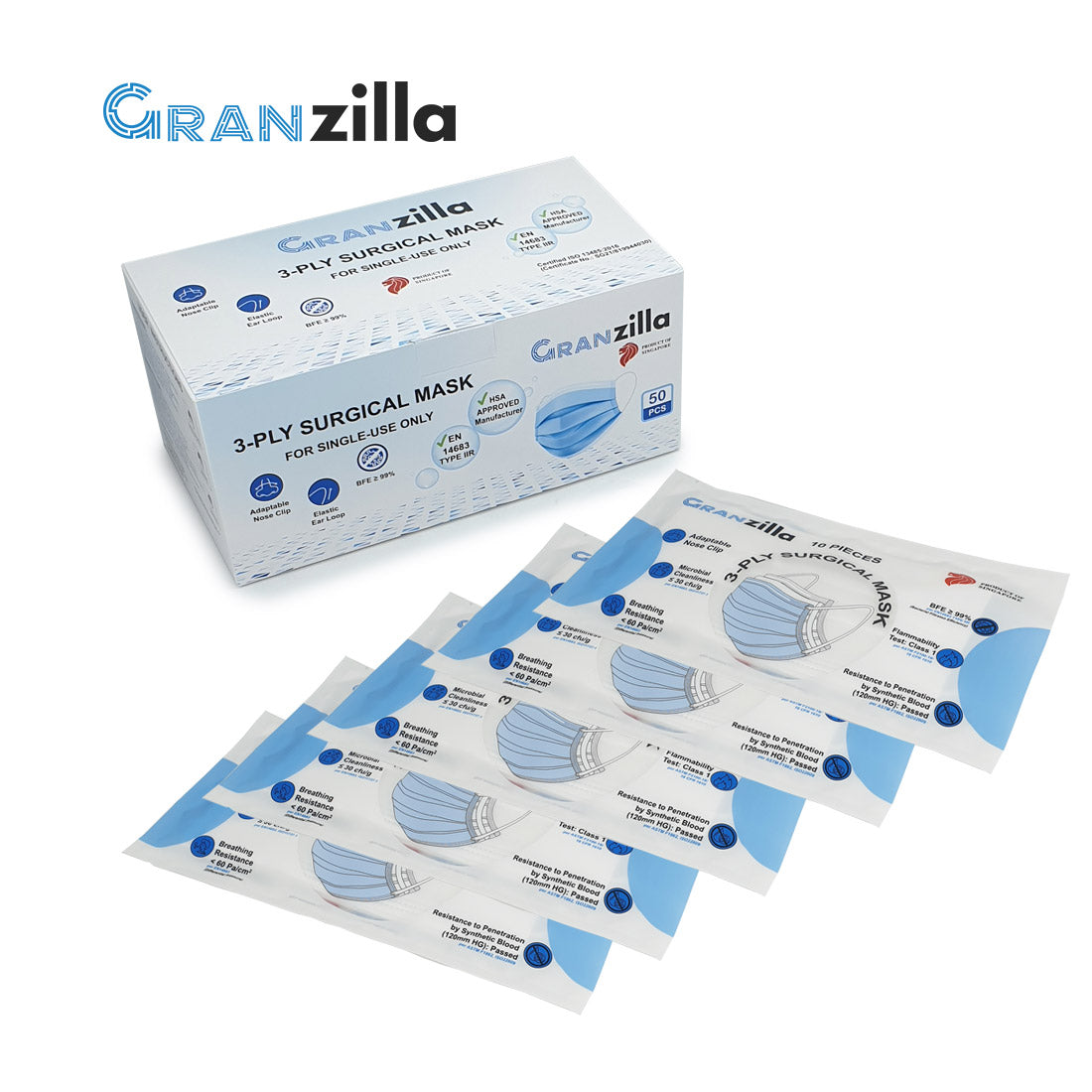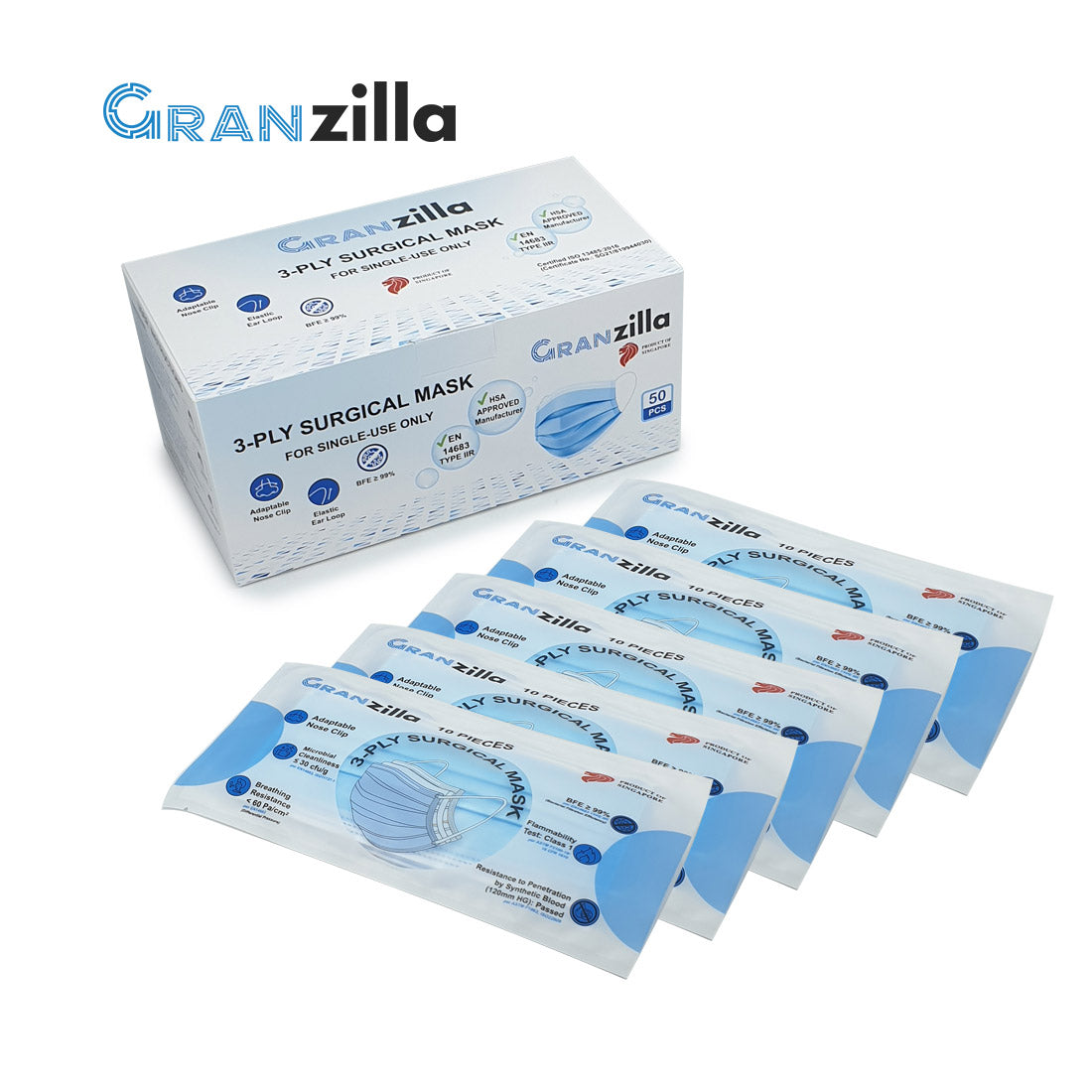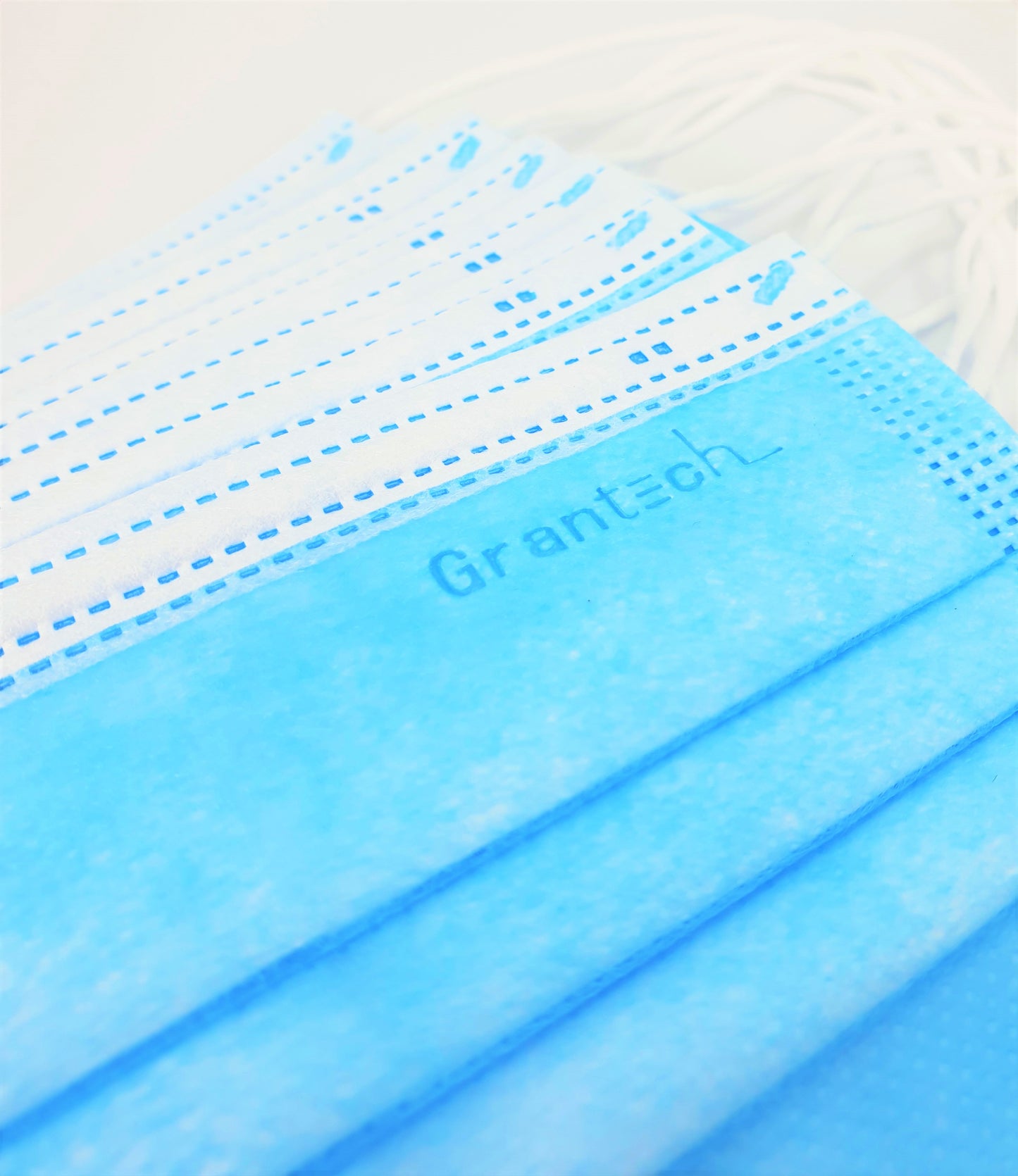 Made in Singapore

Our masks are manufactured locally in Singapore under a cleanroom environment by our highly trained staff.

Ensuring Quality

The production process follows the ISO14683 protocol (a standard that requires manufacturers to demonstrate the ability to produce medical devices that meets regulatory requirements).
Colours & Size

3 colourways are available: Black, Blue and White. Our mask comes in at a common standard size of 175mm x 95mm.

European Standard

Our surgical mask is able to meet the European Standard, EN14683:2019 Type IIR, thus, reassuring users that the mask they receive will offer the highest level of protection possible from environmental contaminants such as bacteria, unwanted fluids, viral diseases and more.

Travel Ready & Hygienic

Each box of mask comes with 5 vacuum-sealed packs. Each pack contains 10 pieces of face masks. Not only is this convenient, it aids the user in maintaining a hygienic environment.
Frequently Asked Questions (FAQ)
Difference between Granzilla™ surgical mask and those available in the common marketplace

Granzilla face masks and those found in the common marketplace are not similar, regular face masks unless stated, are not classified as medical mask and do not undergo rigorous lab testing or quality control processes that surgical face mask have to be put through.

Granzilla surgical mask are suitable for use during medical procedures in healthcare facilities and are not only lab tested but regulated and approved by the Health Science Authority of Singapore. The efficacy at which our masks prevents foreign substance in any liquid form from entering into the body, is much safer than normal unregulated masks.
What is the bacteria filtration efficiency (BFE) of Granzilla™ face mask?

Our mask is able to filter out more than 99% bacteria from the external environment. For a more detailed analysis, kindly refer to our lab reports available below.
Are your mask suited for kids ?

Our mask comes at a standard size of 175mm x 95mm. It is suitable for most adults. Currently we do not have a dedicated sizing for kids.
Where are the Granzilla™ face masks made in ?

Our face masks are 100% made in Singapore at our own facility located in Aljunied, Singapore.
Are you able to do bulk orders & offer special rebates ?

Yes we can. Kindly drop us an email with your name, contact, company (if applicable), preferred mask color, and your required quantity.
What is the shelf-life of the masks ?

The expiry date will be approximately 3 years from the date of production. Every production batch will vary.